10/19/2021 UPDATE
MCPHD would like to encourage residents to be vaccinated for COVID-19 or obtain a booster shot if eligible.
The CDC has endorsed Pfizer booster shots for those who are 65 years of age and older, immunocompromised individuals and those who work in high-risk industries. For more information, click here: https://www.cdc.gov/media/releases/2021/p0924-booster-recommendations-.html.
Need to find a vaccine or a vaccine booster shot? Click here for vaccine sites: https://www.vaccines.gov/.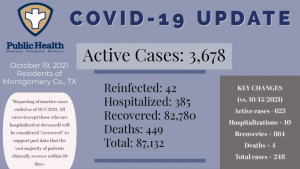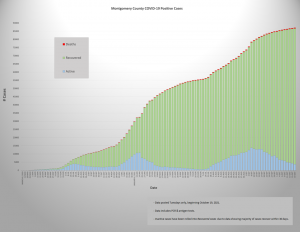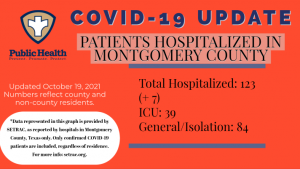 For questions regarding these graphics or the calculations, please see mcphd-tx.org and click on "COVID-19 FAQs."
Click here for more information:
https://coronavirus-response-moco.hub.arcgis.com